Post by Joseph Schumacher
Hello readers! The Pizza Press Beer Blog was lucky enough to be invited to Sierra Nevada Beer Camp last month, and part of our experience was a full tour of their facilities in Chico, California. In this post we'll be sharing up the best photos we took from our tour. Coming up soon: an exclusive look at what it's like to brew a unique beer at Beer Camp! You won't get this inside scoop anywhere else. Let's start the tour!
This is the first thing we saw when we walked in. Can you tell we visited in December?
There's cool antique equipment everywhere.
They've won a fair number of awards…
Quite a great selection, and these aren't the only taps!
This mash tun was flown in all the way from Germany (in two pieces).
Hops!
More hops!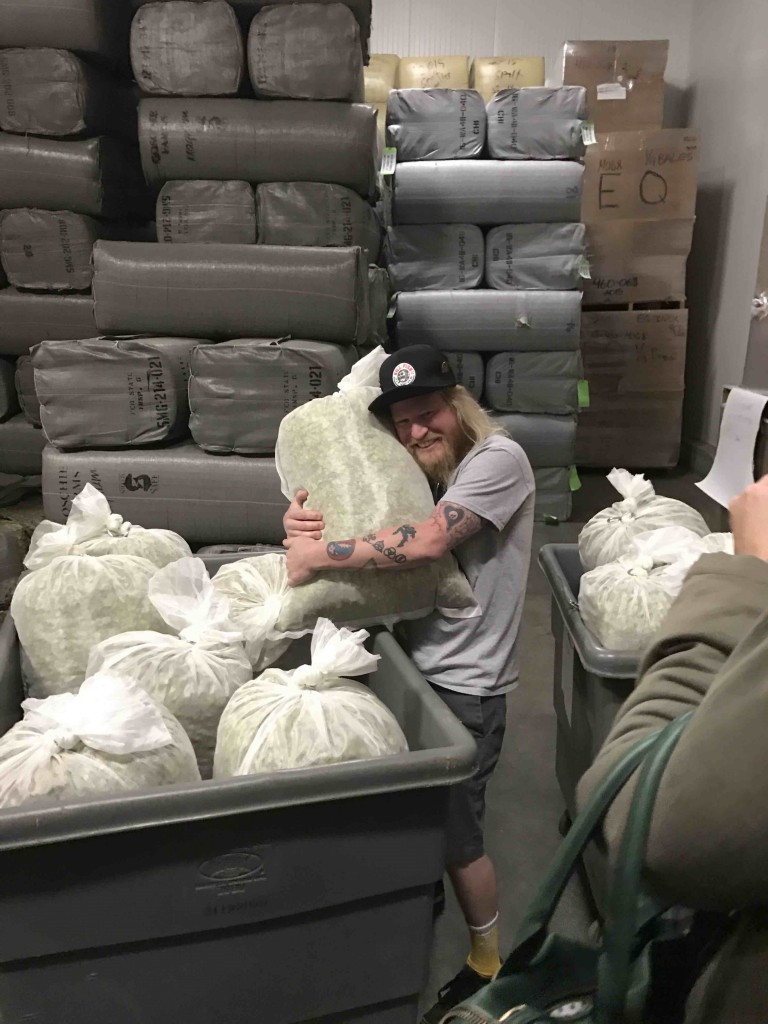 One happy Camper.
Sierra Nevada uses only whole cone hops in their beers, never pellets.
Bales and bales of hops.
A close up of some whole cones.
One of their mottos can be found on all their hop transport containers.
This is an example of some of the objects found in their hop shipments. That's why they inspect all of their shipments extremely closely!
If you ever wondered what a barrel of maple syrup looks like…
The shiny mash tun in action!
Even the controls are shiny.
All the labeling is still in German.
Trying some fresh Bigfoot Barleywine straight from the Brite tanks.
The Brite tanks build up a very thick sheet of ice on the outside. Great for doodling!
The murals on the walls are quite cool.
More cool murals.
Sierra Nevada gets a lot of their electricity from solar panels- here are only portion of them!
There's certainly some crazy piping to be found.
Yes, they do have their own semi truck for transporting malt shipments. Sweet paint job!
That's a lot of malt.
This is what the inside of Sierra Nevada's Barrel Room looks like!
There are plenty of bourbon barrels…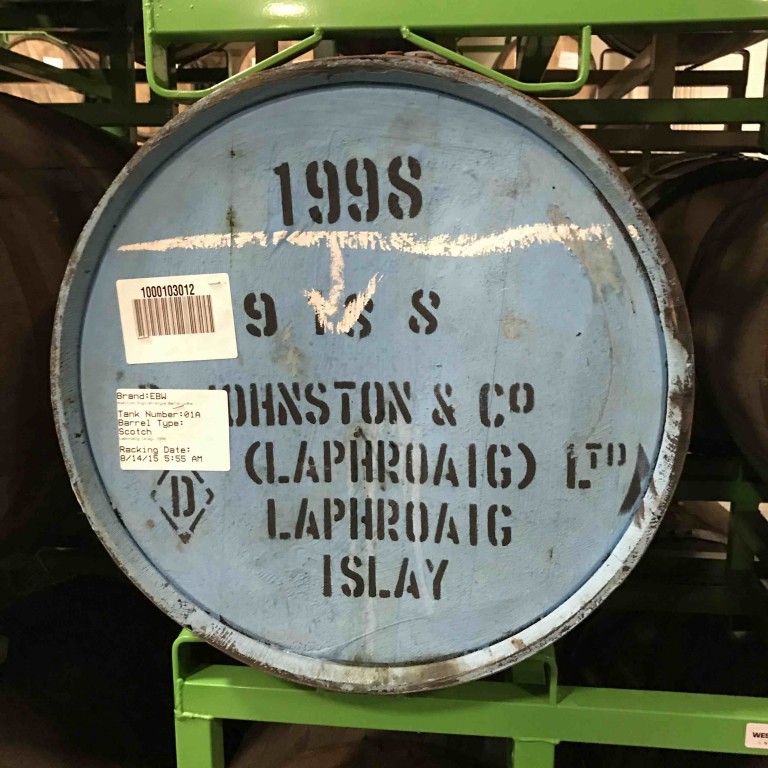 … scotch barrels…
… port barrels…
… and wine barrels!
Jeff White, Sierra Nevada's Barrel Room Guy, educates the group on barrel aging.
Some finished product from the Barrel Room. Sierra Nevada's Trip in the Woods series beer are all barrel-aged.
They have some barrel-aging Sours too!
A very small selection of the malts used in brewing beers.
This is what hops look like after brewing. Yummy!
More beer sampling (with specialized Frisbee device).
We tried to stay away from this thing…
Sierra Nevada's famous beer bike! Running entirely on pedal power, it has several taps too!
A close up of the beer bike's propulsion system.
And they even have a VW Bus (with taps, naturally).
Sierra Nevada is home to the first HotRot composting system in the U.S. It transforms the facility's organic waste into the rich compost used in their hop field, barley field, and garden.
The company also sends its spent brewing ingredients to local cattle and dairy farms for use as feed. Only roughly 2% of the total materials that come in to Sierra Nevada Brewing Company end up going to a landfill.
A close up of one of the reasons why they are a platinum-level Zero Waste Facility.
They also make their own biodiesel!
A visual comparison of the finished biodiesel and the grease it's made from.
Be sure not to put your hands in the hop harvester!
Here's what it looks like when you participate in their Sensory Testing program. It can be quite difficult to taste which beer samples contain off-flavors.
Is your refrigerator explosion proof?
Some light reading in their laboratory.
Ending the day with quality control. Who says work can't be fun?
Big thanks to Sierra Nevada, our amazing guide Byron Wetsch, and our fixer Brian Bagby. We hope you enjoyed the tour, check back soon for The Pizza Press Beer Blog's exclusive article about brewing at Beer Camp #186!